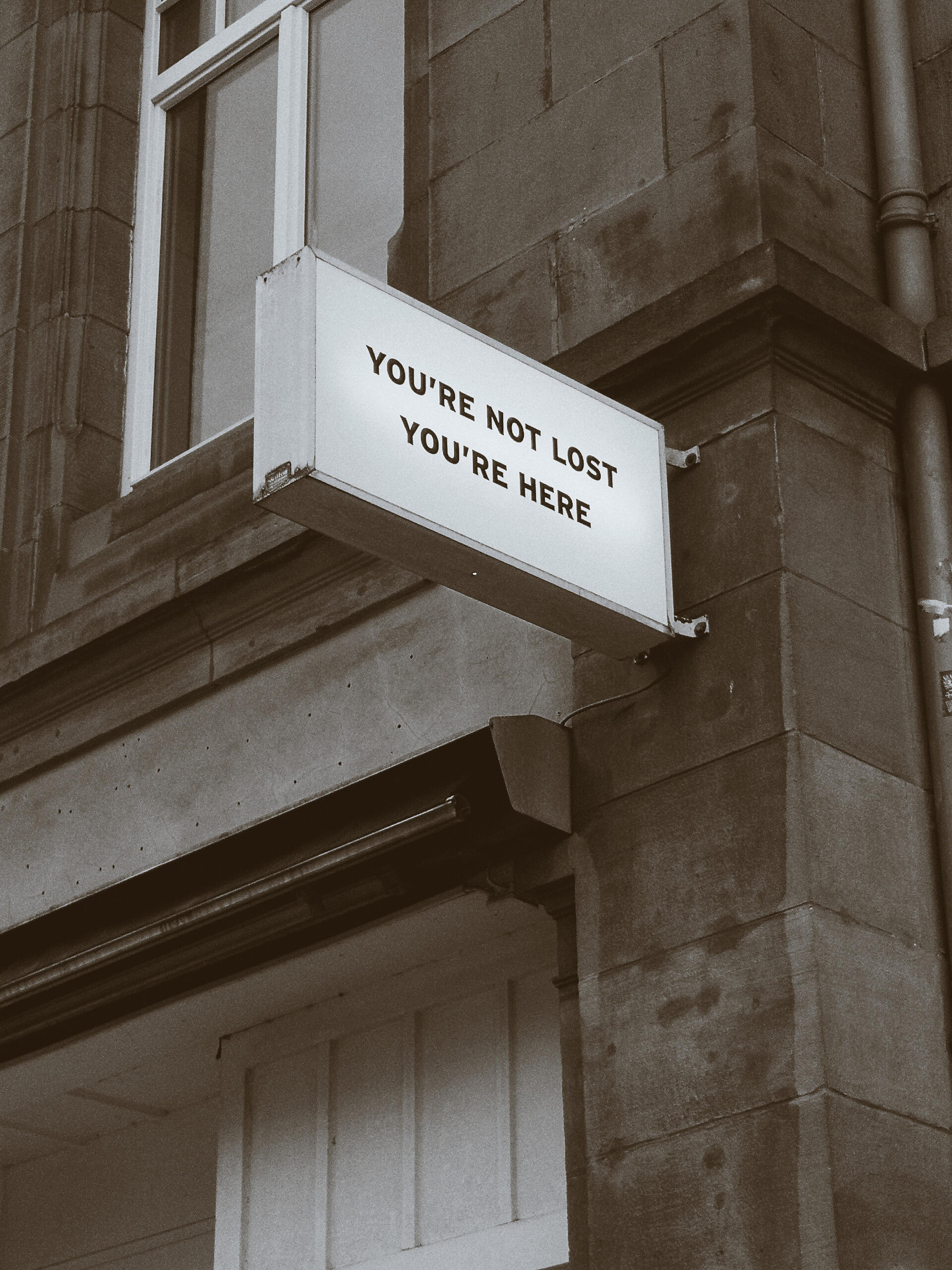 ever find yourself asking
now what?
Maybe you've moved into a new life stage: a huge step up in the company hierarchy; becoming a parent for the first, second or third time; arriving in a different city and looking for home; working in a job that once provided security, but has begun to feel suffocating.Maybe you're not quite there yet, but considering a big change after what feels like a lot of industry turbulence. You might be trying to think about the whole thing differently, to find a new way to exist where so many elements of your life feel in conflict with each other, where it feels like the only way to win at one is to embrace defeat in all others.Sounds like you? Sounds like you should talk to a coach.
next question
why coaching?
Coaching isn't therapy. It's product management, with you as the product. 80% of people who receive coaching report higher self-confidence, and 70% benefit from improved work performance, relationships, and more effective communication skills. Through compensation increases and company performance, coaching provides a 5.7x return on investment.But the benefits of coaching are more than just financial—coaching can reframe perspectives, break repeating negative behaviours and create new habits. This can lead to a complete transformation to your relationship with work, family and self.
A little about me
why kevin?
I spent 20 years working at the intersection of advertising and technology, including almost a decade at Google in London and San Francisco. In 2016, stood in the kitchen at a house party, I had a chance encounter with a coach, which transformed my life trajectory and led me on a new life path.Being coached opened my eyes to the power of this discipline, and I want to be able to deliver this life-changing experience to others.I have a holistic approach to executive coaching, understanding that the challenges that happen inside the office are intrinsically linked to the ones outside it, a tide we've often been swimming against our entire lives.I work as a coach, strategy consultant, and writer. I run The New Fatherhood, a place for modern dads to better understand what it means to be a father today. Esquire Magazine called it one of the best newsletters on the internet, like one big group text with other guys fumbling their way through fatherhood, which I write from Barcelona where I live with my wife, two kids, and our basset hound Branston.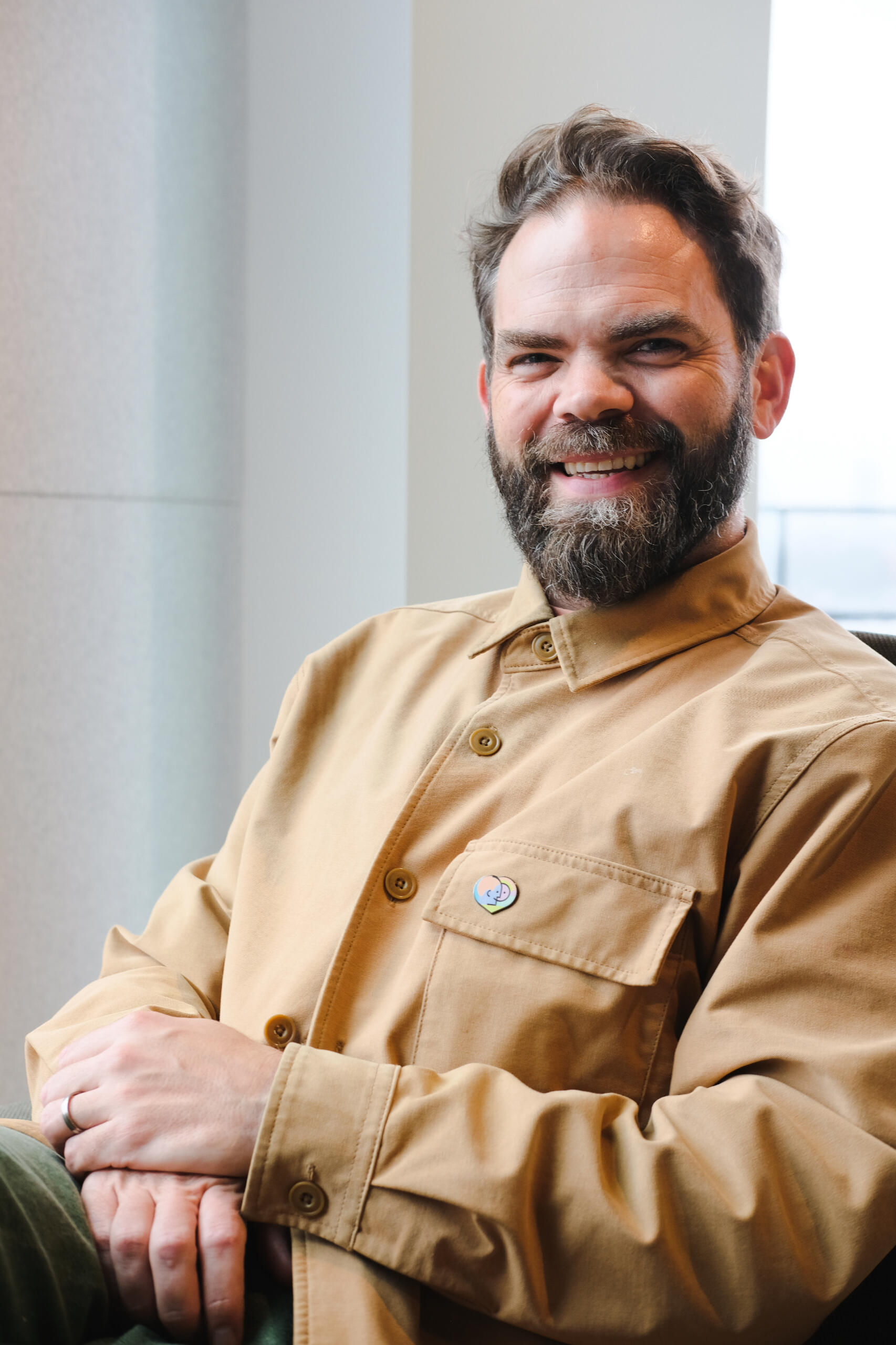 why work together?
I work with C-Suite leaders, executives and those eyeing up those roles in their future. I'm also fascinated by those who might have, by all accounts, "made it" in their careers, but it's led them to ask even bigger questions, and wonder where things go from there.
first, identify the goal
where do you want to go?
We live on the hamster wheel, constantly chasing, with the our efforts focused on maintaining the status quo, whilst hedonic adaptation means we can spend our entire lives chasing a definition of happiness that is unobtainable. Coaching provides the space to take a step back, and opportunity to look at your life from different perspectives. This could be just another angle, or from a much higher viewpoint. From somewhere else, what you want can begin to look very different.
then, deliver the results
how do you get there?
And it's not as easy as simply knowing what you want. If it was, you wouldn't be here. How do we identify and overcome the barriers—internal and external—that stand between you from your goals? How can we instill new behaviours and thought patterns that can strengthen your mental resolve and stakeholder management skills to allow you to move forward with purpose?
01
Identify your values, your non-negotiables, and the key building blocks to unlock a joyful, productive and fulfilled life.
02
Recognise your saboteurs, the internal monologues that work against you, and how to rob them of their power.
03
Create new habits and remove the mental hurdles consistently setting you back.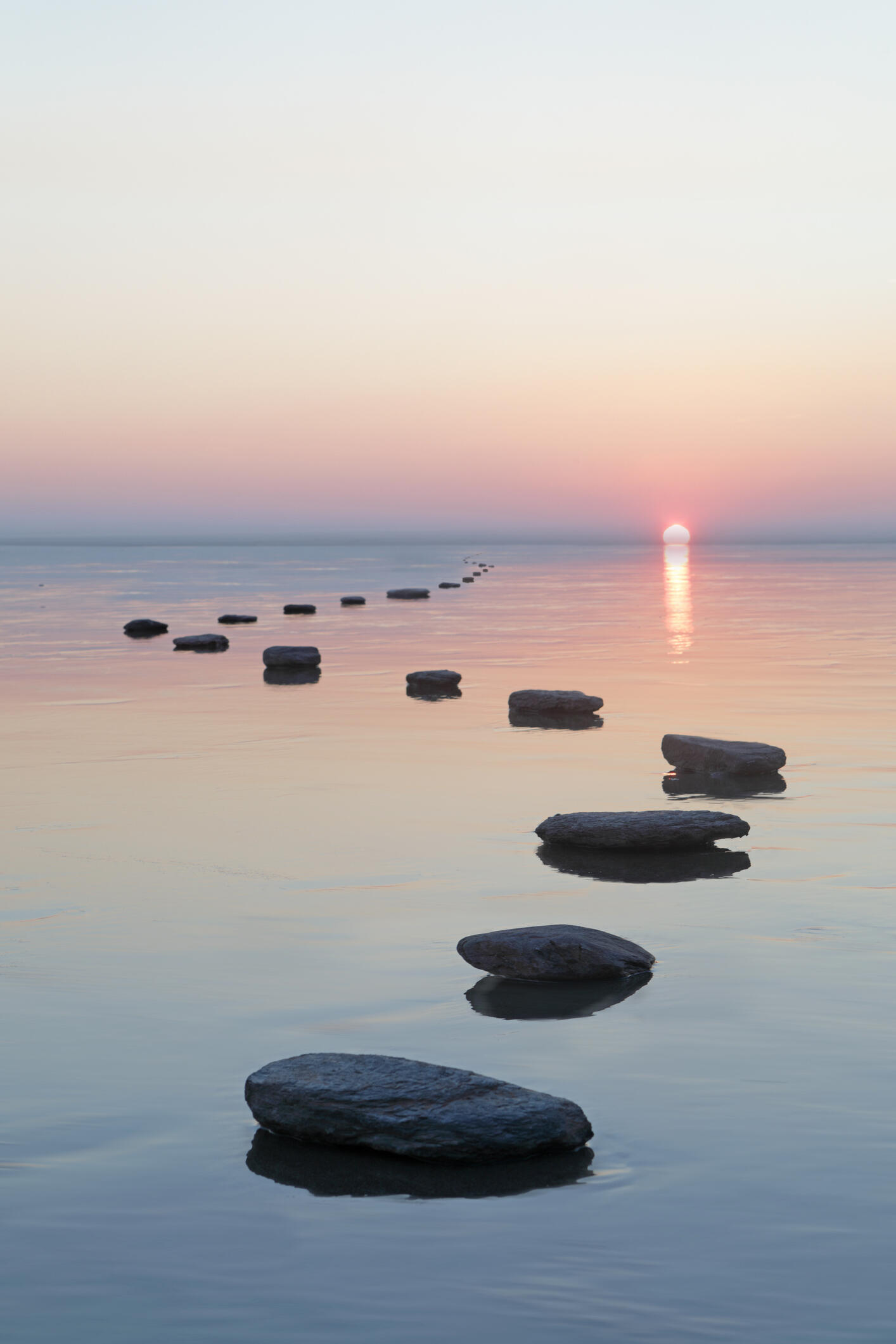 rethink the ladder
I'm not sure how useful the career ladder metaphor is today. A ladder is something to be scaled, an ascent taken with decisiveness, a clear path to the top. But where does a ladder lead? Most times you're climbing it to fix something, and then you dismount upon (a hopefully swift) completion when you've done what you need to do. When was the last time you got off the ladder at the top? And what happens if you decide you don't want what's at the top?Lately, I've been thinking about another idea: the career stepping stone path. Knowing it's almost impossible to know what the way ahead looks like, and you can only be sure of the next step, at best. Some stones offer a steady place to gain sure footing, take a breath, and get your bearings; others are more precarious, where a slip in the water feels almost certain. It doesn't work in your benefit to rush across at a high velocity—it only makes things more treacherous.But each step forward illuminates new potential options, routes that make themselves known only when you're on the preceding stone, with the final path only making sense when you've reached the shore. The complete opposite of a ladder, really.
Interested?
Let's get going
"One can choose to go back toward safety or forward toward growth. Growth must be chosen again and again; fear must be overcome again and again."
—Abraham MaslowIn a world where we're always working on becoming better—training courses we take to get better at our jobs, piles of books at home that we hope will answer our questions, a constant wondering of what it means to be a good person—coaching is the very best investment you can make in yourself. And, depending on where you work, your company might pay for all (or some) of it.
book a chemistry call
Want to know if coaching is for you, how it might work, and how it might feel to work together? The first step is often the hardest. Grab a time, let's talk.
free
No obligation, no hard sell. A little talk about you, today, and tomorrow.
10 coaching sessions
A pack of ten sessions is our optimal engagement. We can do more, we can do less, but it will give us enough time to make a dent in the universe of you.
$2,499
Rates are negotiable based on company contributions and your own financial situation.
want more?
A few thoughts on life + career
Over the last two years I've written over 100 essays on modern life, and how we find fulfilment and live more joyous lives through our career, family, hobbies and more. Here are a few favourites.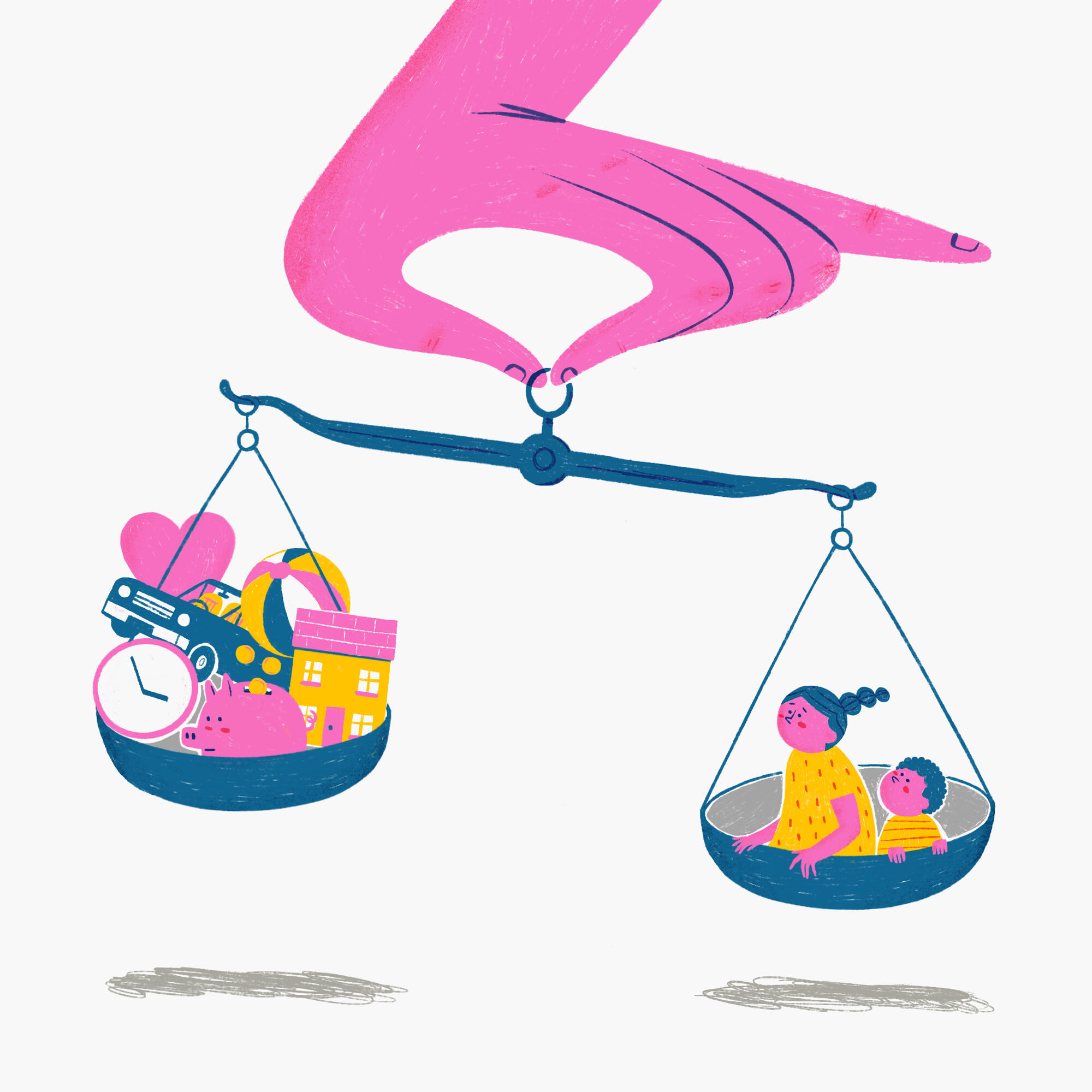 how coaching changed my life
"I was on a career path, not satisfied with it, but just blindly sleepwalking on. And working together, you helped me understand that this wasn't the path I wanted to be on, but the one that I felt I should be. I transformed into a person who is grateful every day for the friends and family he has around him, who cultivates and nurtures those relationships and doesn't take them for granted, who sees more of the beauty in the world rather than escaping into a screen. A person who now knows what in life is important, and what really, really isn't."
HOW TO DECIDE WHERE TO LIVE
Where to call home is something I've spent a lot of time thinking about over the past 10 years. I've done three major life moves in that time—Manchester to London, London to San Francisco, and San Francisco to Barcelona. I've spent hundreds of hours, and spoken to dozens of friends and colleagues, about how we decide where we live. Read why making a consious choice about where to live is one of the biggest decisions you'll make, with a helpful framework to navigate this uncertainty.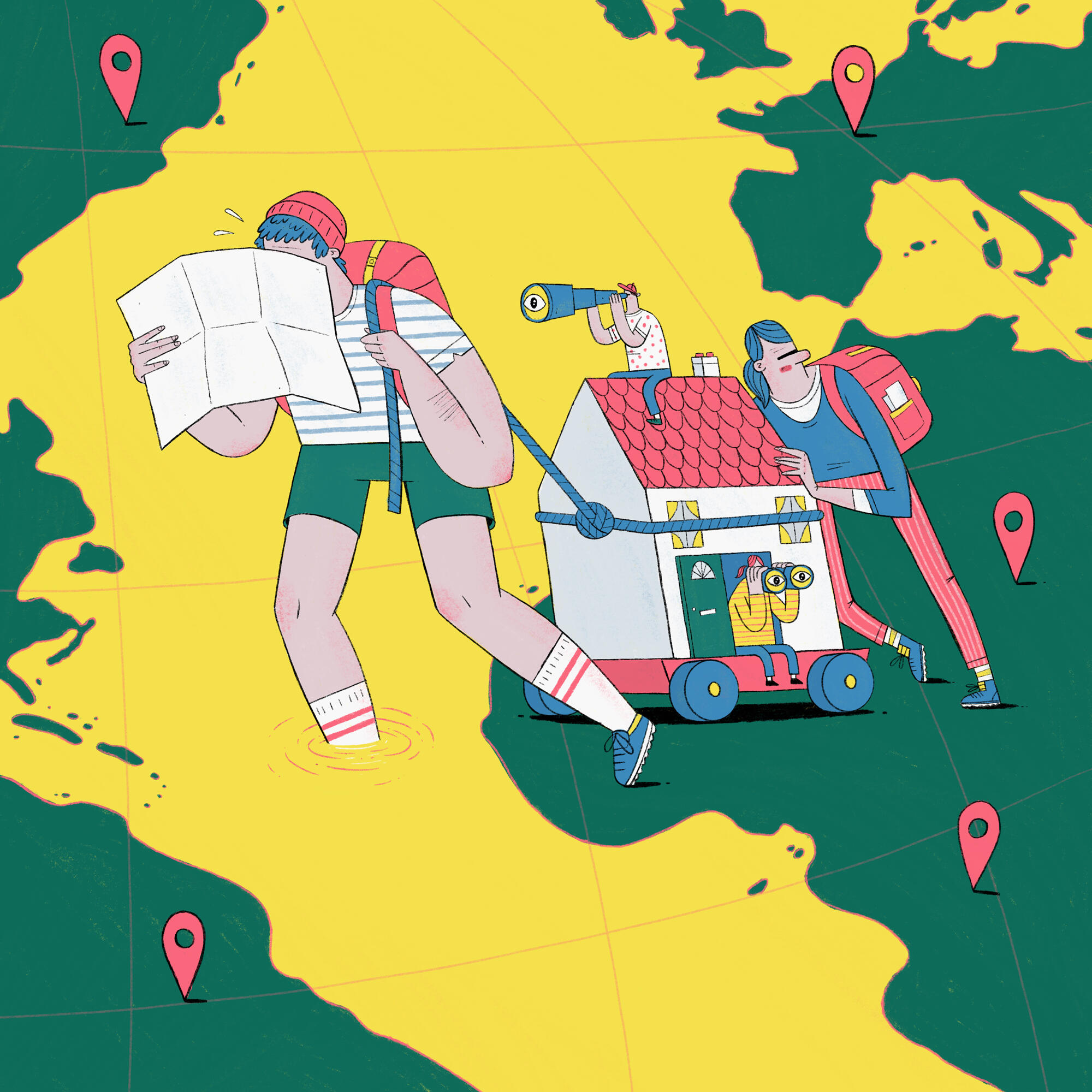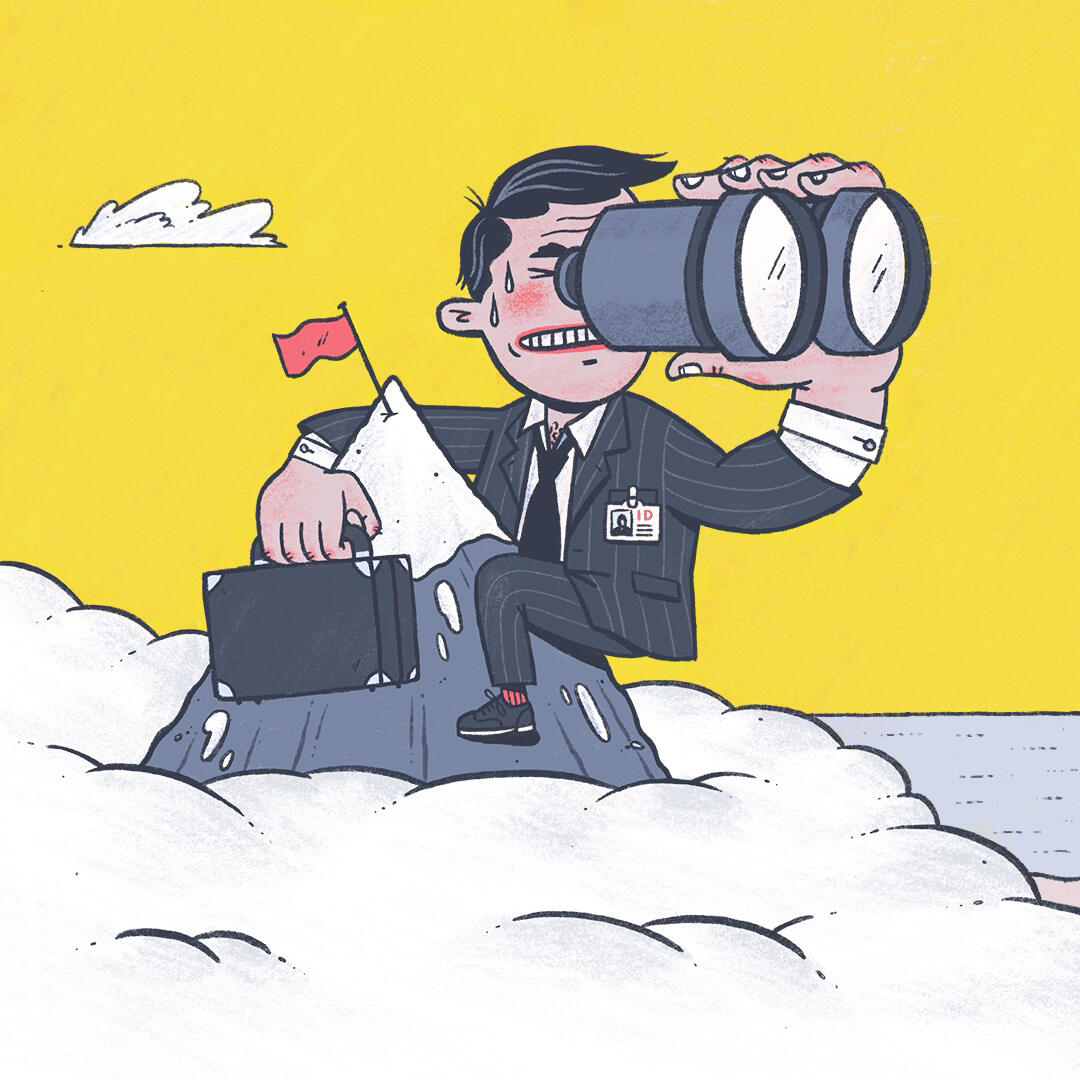 "So ... what do you do?"
You are not your job
According to the US Bureau of Labor Statistics, men born from 1957-1964 had an average of 12 jobs through their career. Hands up if you've already had more jobs today than your parents did their whole lives?Your career is dramatically different from parents, but your definitions of success may be the same. Have you ever really questioned what success means to you, and what you'll do if and when you find it?
time off and sabbaticals
Time to recharge
Counting holiday days might one day become a thing of the past, with an increasing number of companies offering unlimited vacation time for their employees.But in the US, 55% of vacation days aren't used, leading to 768 million days unused and 236 million forfeited every year. That's a lot of sun loungers going empty. And research has shown employees with unlimited time off actually take 2 vacation days LESS each year than those with a "regular" vacation policy.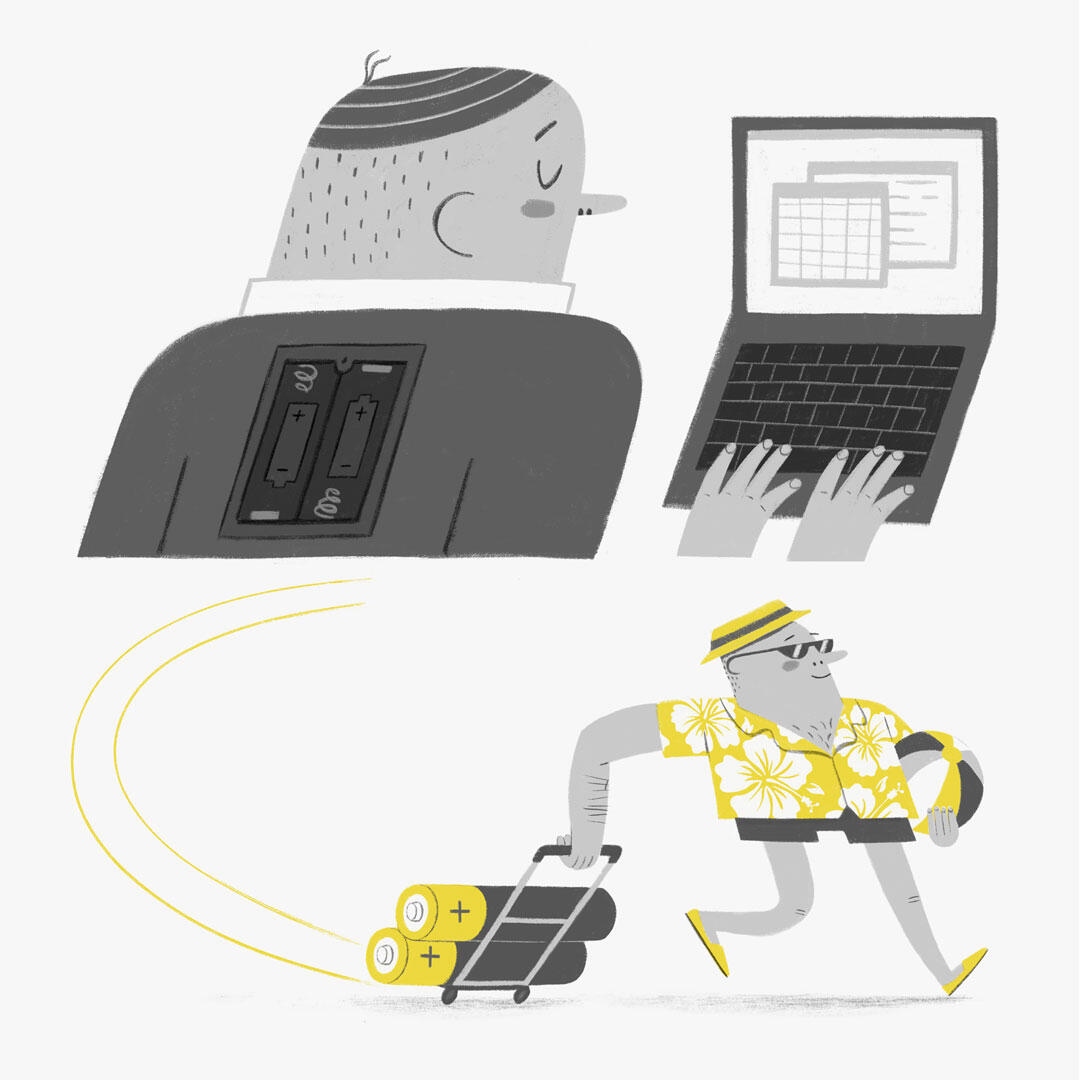 have kids? sign up for the weekly newsletter
Leave your email here to get weekly updates from The New Fatherhood. We won't spam you, ever.
A Quickhatch Project. Illustrations by Tony Johnson.